The Zionist Federation has initiated a petition calling for the release of the Balen Report.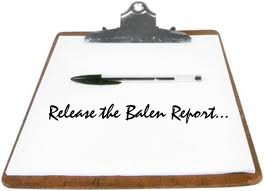 "We call upon the BBC to release the findings to the general public of the Balen report that looked into its Middle East coverage and allegations of bias against Israel by the BBC. The BBC has spent over a third of a million pounds on covering up these findings for eight years. We believe this is a misuse of BBC licence fee payers' money. The BBC should be obligated to reveal to its licence fee payers all the findings of this report on its coverage of the Middle East." 
For more on the circumstances surrounding the Balen Report, see here.