A guest post by Geary.
What if Israel behaved just like any other Middle Eastern country (and the Middle East started acting like Israel)?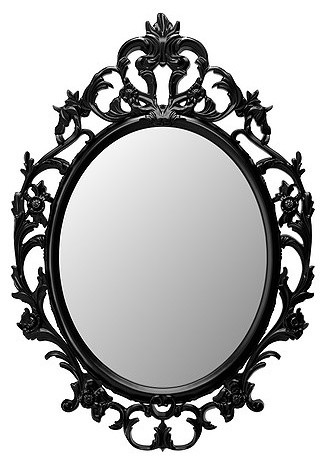 NEWS: Middle East
Good evening.
In the usual weekly display of anti-Iranian feeling, thousands of Israelis poured into the streets of Tel Aviv after Saturday prayers, chanting "Death to Iran, Death to Islam" and burning effigies of President Rowhani and John Kerry.
We are hearing reports of several dead and dozens injured as five Christian churches have been attacked and set on fire by a Jewish mob in central Jerusalem after allegations that an Israeli Christian claimed to be the Prophet Moses. The man was arrested before he could be lynched. Doctors say he suffers from severe mental problems but could still face stoning if found guilty under Israel's strict blasphemy laws.
Scenes of jubilation, music mingling with gunshots,  were witnessed all over the Israeli town of Ashdod as Mr Avi Sand returned there after serving four years in prison for murdering an entire Arab family, including two young children and a three-month old baby. The town's Mayor declared a Day of Celebration for his return. Flowers and sweets were distributed among the children in his honour. His poster could be seen on walls alongside other celebrated Israeli militants who had killed Arab civilians in recent years.
The Israeli Prime Minister has reiterated yet again his firm line on the fate of Muslims in the future state of Israel, following any successfully negotiated two-State peace talks. "Muslims have no right to live on this side of the border" he told the collected journalists. "We will not tolerate a single Arab on the Holy soil of Israel. Israel must be Muslim-frei."
An Education Ministry inspection of a number of Jewish schools has revealed that Jewish children as young as five are routinely being taught not only that the whole of Palestine belongs to the Jews, but also that the Arabs who live there are descended from pigs and apes. A spokesman for the Ministry told the press: "They are only innocent animal stories for children, a bit like Aesop's Fables".
A group of Arab NGOs, the Red Crescent and UNWRA issued a joint statement today condemning the continued firing of rockets from Gaza into Israeli civilian centres, which they described as "war crimes". "We deplore not only the loss of life but the terrible psychological trauma inflicted in particular on the children by these constant acts of barbarity", a spokesman told us.  Along with a number of sympathetic Western NGOs such as War on Want and Save the Children, they are documenting crimes against civilians which will help bring a case against Hamas at The Hague of preaching genocide.
In other news, the UN is expected later today to pass a motion condemning fifteen Arab states for human rights abuses including the enslavement of foreign workers, religious and gender apartheid and the widespread, indiscriminate use of torture and the death penalty.  The Head of the Arab League was heard earlier to remark: "They have us bang to rights. All this has being going on for far too long. Well, forever, actually. It has to stop."
And finally, on a lighter note, several witnesses are claiming to have seen what they describe as a pig slowly flapping its wings over the offices of the BBC and the Guardian newspaper in central London. Well, some people will believe anything, won't they?
Good night.