The BBC Trust's Editorial Standards Committee findings published on March 25th include details of its rejection of the presentation of an appeal concerning the June 14th 2013 edition of BBC Radio 4's 'Today' programme.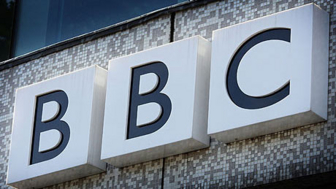 Readers can remind themselves of that interview on the subject of Iran with Jack Straw and Dore Gold here. During the interview Jack Straw said:
"It [Israel] has no territorial ambitions apart from stealing the land of the Palestinians…"
That assertion was not challenged or corrected by the programme's presenter John Humphrys.
The ESC's decision can be read on pages 104 to 111 here.
One of the more interesting aspect of that decision is the fact that the BBC's rejection of the complaint at earlier stages and the decision not to bring the complaint to appeal is based in no small part upon the claim that Dr Dore Gold did not challenge Jack Straw's gratuitous slur.
"He [the Complaints Director] considered [….] that Dr Gold had a reasonable opportunity to respond to the comments that had been made."
"She [the Senior Editorial Complaints Adviser] also noted that Dr Gold had chosen not to respond to Jack Straw's comment about land theft. She considered that overall, Trustees would be likely to conclude that Dr Gold had been given an appropriate amount of time to make the points that he wished to make."
"However, the Committee believed that Dr Dore [sic] had made it clear, in his responses, that he did not wish to discuss Israel's policies, although he was given opportunities to do so."
That of course seems to suggest that according to the BBC's perception, an Israeli giving an interview to the corporation is not only responsible for refuting any and every falsehood which might breach BBC editorial guidelines on accuracy and impartiality, but his or her very presence absolves the BBC from any responsibility to correct or qualify slurs which may mislead audiences.