Last updated at 10:23 GMT, the one and only article on the Middle East page of the BBC News website covering the serious escalation of rocket attacks on civilian communities in southern Israel still leads with coverage of events in Gaza yesterday, but has been revised to include the statement:
"According to Israeli sources, more than 50 rockets have been fired from Gaza towards Israeli border towns since Saturday night."
The article also states that:
"Schools have been closed throughout the region and people who go outside are being advised to remain close to bomb shelters."
No mention is made, however, of the people injured this morning by rocket attacks. 
In fact, over 100 missiles have been fired at Israeli civilian targets in the past two days. At around 19:30 local time this evening a house in Sderot took a direct hit – fortunately the family managed to take cover just in time. Later, another rocket hit a house in a kibbutz in the Sha'ar HaNegev regional council.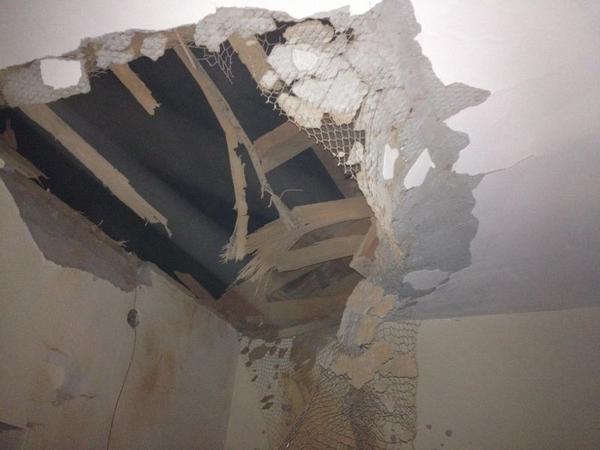 Whilst there is talk of an Egyptian-brokered 'cease-fire' coming into effect yet again, there is also speculation of a somewhat more assertive Israeli response to the unbearable situation in which the one million residents of southern Israel find their lives paralysed by repeated intense attack every few days.
The BBC report states:
"On Sunday, Israel's PM warned it was "prepared to escalate" its response.
"The world must realise that Israel won't sit by idly in the face of attempts to attack us. We are prepared to escalate our actions," Benjamin Netanyahu said at his weekly cabinet meeting.
However, the BBC's Wyre Davies in Jerusalem says it is not clear whether Israel is contemplating another large-scale operation against militants in Gaza, as it carried out four years ago."
If and when a substantial Israeli response comes, however, the BBC's audience will have little idea of its context.
The BBC maintains a well-staffed bureau in Jerusalem – less than an hour and a half's drive from Sderot. Yet no BBC journalist is there on the ground covering the situation of civilians under intense rocket attack by terrorist factions. Instead, the BBC makes do with cribbing reports from the local media, peppering its rehashed versions with 'Israel said', 'Israel claimed' and 'according to Israeli sources'.  
And whilst terrified Israeli children run for cover in air raid shelters, the BBC's Jon Donnison reduces the entire situation to a "PR war" on Twitter:
Says it all, really – doesn't it?
Update: 
On Monday morning at around 7 a.m. a house in Netivot took a direct hit from a Grad rocket fired from the Gaza Strip. Just before 9 a.m. two more rockets hit the Hof Ashkelon area.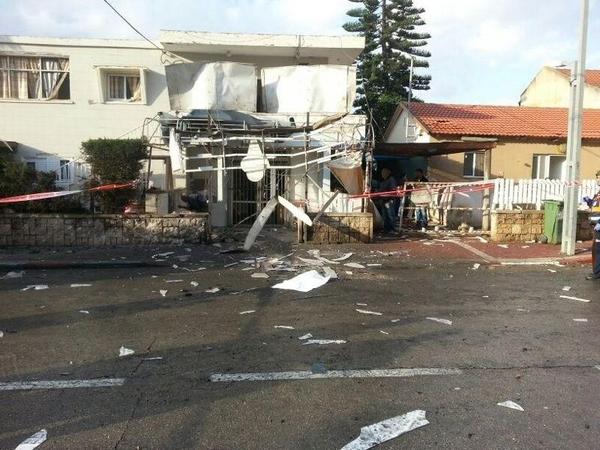 Overnight, the IDF struck a rocket launching cell in the Gaza Strip as well as a tunnel and a weapons cache.