As readers may recall, the October 11th BBC report on the subject of the murder of Col. (res.) Sariya Ofer included the following statement: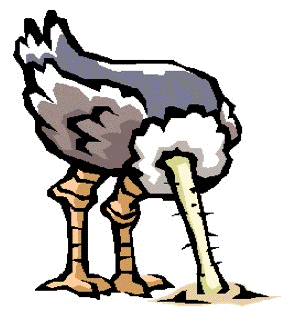 "The dead man is the third Israeli to be killed in what Israel characterises as "terror attacks" in the last month in the West Bank. Two serving soldiers have also died." [emphasis added]
Both the wording and use of punctuation in that statement imply that the BBC questions the classification of the various recent attacks as terror incidents, as indeed the BBC College of Journalism warned would be likely to be the case in its entry on the subject in its style guide.
"Beware of paraphrasing and selective quotation, e.g.: "The Israeli prime minister said that while 'terrorist' attacks continued he would not back down." Putting the single word 'terrorist' in quotes may give the impression that the BBC is sceptical about the prime minister's assessment of the nature of the attacks."
Hamas Prime Minister Ismail Haniyeh, however, does not share the BBC's scepticism. In a speech given on October 19th he called for a third Intifada in order to disrupt the ongoing talks between Israel and the PLO.
"Urging a renewal of intifada "resistance," Haniyeh praised the "heroic martyrs" responsible for a series of recent terrorist attacks in the West Bank, in which two soldiers were killed, a retired army colonel was bludgeoned to death, and a nine-year-old girl was shot and lightly injured. In the latest suspected terrorist attack, on Thursday, a Palestinian man rammed a tractor through the gate of an army base north of Jerusalem and was shot dead by IDF forces."
Of course BBC audiences have yet to be informed of the content of Haniyeh's latest speech or the fact that Hamas has officially taken responsibility for the construction of the recently discovered cross-border tunnel.  
Likewise, BBC audiences have not been informed of the attempted infiltration in the Negev town of Meitar on October 20th, the shots fired at an IDF patrol near Kibbutz Sufa on the southern part of the border between Israel and the Gaza Strip on the evening of the same day, the discovery of an IED on the Gaza border on October 21st or the attempted stabbing on a bus travelling between Beit Shemesh and Beitar Illit – also on the evening of October 20th – as captured on the bus' security camera.  
[youtube=http://www.youtube.com/watch?v=1nDz29WF5vA]
These latest additions to the BBC's record of omission are of course less surprising when one considers that it elected not to include the issue of terrorism in its definition of the so-called "core issues" of the Middle East conflict.